St. Dave "Tha Table"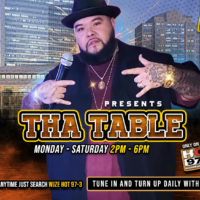 St. Dave "Ya Favorite Mexican"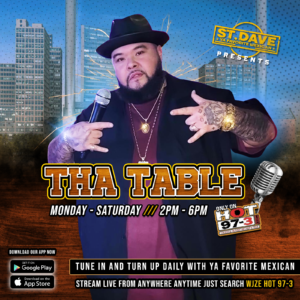 St. Dave Ya Favorite Mexican
1.) Where are you from? "I was born and raised in Toledo Oh."
2.) What were your aspirations as a child? " I grew up watching my dad play the saxophone with a local band, I loved watching him perform and the love people showed him. So I always wanted to be in the entertainment industry.
3.) Where was your first job? Hickory farms when I was 16 lol
4.) Who have you met that's made a big impression? "My father and grandfather have made the biggest impressions on me and my life"
5.) Favorite food? tacos asada or al pastor
6.) Favorite artists? "E40, young Jeezy, 2pac, Big Pun,Kendrick Lamar, Isley Brothers, That Mexican OT,. Those are my favorite mainstream artist for right now, I mostly listen to underground and local artist in my free time.
7.) Pet peeves?" gossip don"t speak on it if it is not your business."
8.) Words to live by. "Mindset is everything."
9.) Hobbies "hosting & promoting events, listening to music, spending time with family, and New Experiences."
10.) If you had opportunity to be in any other profession what would it be? "I would be a Comedian; I enjoy making others laugh and bringing joy to their day!
Follow St. Dave on Instagram & Facebook @stdaveyafavoritemexican