Forman Mills has a BIG initiative!  On February 10th they will be holding a company wide event that supports MLK initiatives of economic empowerment.  All stores are participating in National Hiring Day and will provide onsite interviews for employment.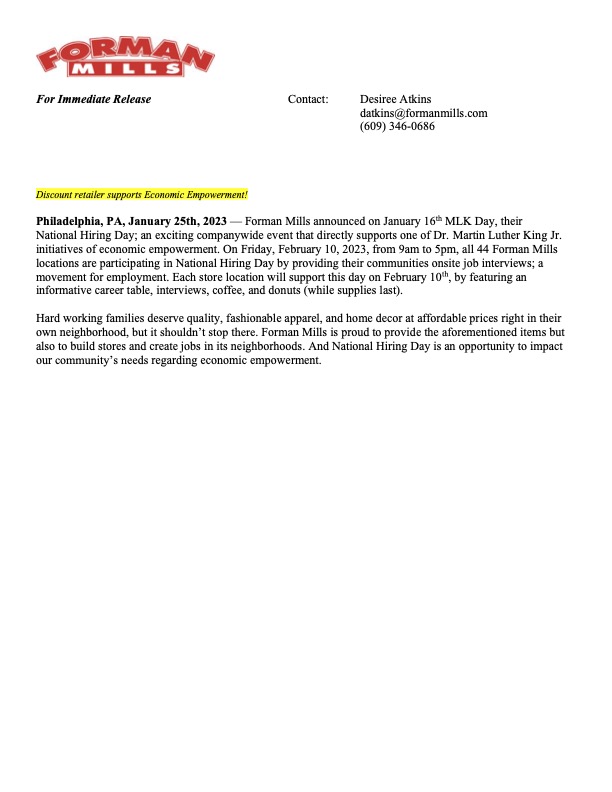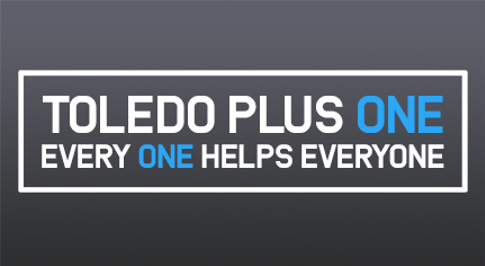 Toledo Plus One: A Glass Roots Movement to Support Local Frontline Heroes and Restaurants
Join us in taking a "plus one" to lunch or dinner. But not just any plus one – a local front-line healthcare or first responder hero.
Donations are now being accepted through a fund organized by Greater Toledo Community Foundation. Donations will provide meals to Northwest Ohio's first responders, including hospital workers, firefighters, and police officers while supporting some of The Glass City's most beloved local restaurants.
Current participating restaurants: Mancy's Steakhouse, Mancy's Italian, Mancy's Bluewater Grille, Shorty's, Stubborn Brother Pizza, Souk Mediterranean, The Beirut, Ciao!, The Real Seafood Co., Zia's, and The Chop House. More restaurants may be added depending on the success of this initiative.
Meal delivery to be provided by Yark Automotive Group.
Every dollar makes a difference. We all love Toledo. Let's prove what we can do together. Donations can be made at https://toledoplusone.com/
For more information on Toledo Plus One, contact anniebaymiller@gmail.com or visit toledoplusone.com

Opioid Addiction Hotline
If you or someone you love has an addiction to pain medications, is using these medications in a way that puts them at risk of addiction, or has an addiction to other substances there IS help available.
If you or someone you love is having a mental health crisis or is in need of someone to talk to you can text for help.
CRISIS TEXT LINE: Text 4hope to 741741 and a trained crisis counselor will text you within five minutes to confidentially assist

Signs of Overdose

Signs of overdose include the following:

No response when you shake the person or call their name
Not breathing
Slow or shallow breathing (less than one breath every six seconds)
Pinpoint pupils
No response when you shake the person or rub their sternum with your knuckles

Choking, snoring, or gurgling sounds
Blue, grey, or ashen lips and fingernails
Slow, irregular pulse
No pulse
Vomiting
Seizures