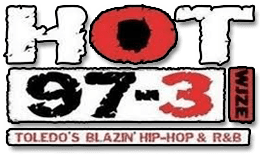 Glass City Radio LLC. 
JOB POSTING
MIX 9.57 and HOT 9-73, Toledo's exclusive home of The Tom Joyner Morning Show, The D.L. Hughley Show, The Rickey Smiley Morning Show and The Sweat Hotel, has immediate openings for experienced
ACCOUNT EXECUTIVES:
This exciting commission sales position is a career opportunity. The right candidate's duties will include but are not limited to:
Generate revenue through the Customer Focused Selling of commercial and other assets (internet, event sponsorship, promotions) to local advertisers and businesses.
Cultivate and maintain strong business relationships with customers and provide Legendary Customer Service.
Project and meet all monthly and quarterly sales goals using a well-convinced strategic business plan and action steps.
Must be a self-starter with great attention to detail.
Must demonstrate a high degree of time management skills.
Successfully complete a comprehensive training program.
Possess an adept knowledge of Microsoft Word, Excel, PowerPoint and Outlook Express.
Requirements:
College Degree
Minimum 2 years of commission/sales experience
Valid driver's license, auto insurance and own or lease a vehicle in good working condition
Laptop with updated anti-virus protection
If you or somebody you know is interested in this position, send resumes to:
Mike Mori
office: (419) 244-6354 ext. 407

email: mikemori@glasscityradio.com
Glass City Radio 
720 Water St. 4th Floor
Toledo, Ohio   43604
Glass City Radio is an Equal Opportunity Employer