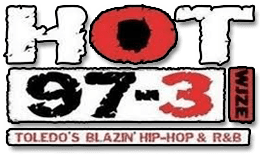 Advertising Sales Assistant
URBan Radio Broadcasting, Toledo's largest Urban based radio group featuring stations WIMX and WJZE, has an immediate opening for an Advertising Sales Assistant. This entry level position gives the candidate access to the exciting world of Advertising Sales. The qualified candidate will possess the following skills and traits.
Self-starter with ability to work unsupervised and having initiative to solve problems.
Well-spoken with good communication skills. Must be able to interact well with seasoned Account Executives in a dynamic business environment.
Computer proficient in Excel, Word, and PowerPoint. Ideal candidate will be able to work quickly in various software platforms and be able to generate attractive sales proposals.
College Degree is preferred. Own transportation is a must.
Position is salaried with company benefits.
Please send your cover letter and resume to:
Wanda Rossi/Human Resources
720 Water Street 4th Floor
Toledo, Ohio 43604
Or email wandarossi@urbanradio.fm
URBan Radio Broadcasting is an Equal Opportunity Employer.