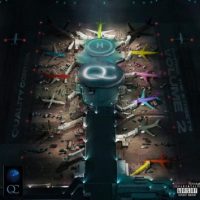 Quality Control Music Group/Capitol RecordsOver the past year, hip-hop has experienced an overwhelming surge of artists with the word "baby" in their names, both Lil Baby and DaBaby have connected on wax to gift fans with their aptly titled new single, "Baby."
Over the Wheezy production, the Southern lyricists comb over an array of topics mainly pertaining to their flashy jewels and their sexual magnetism. The only thing missing is a verse from rap mogul Birdman aka Baby, which would have created the ultimate trifecta.
The track is lifted from Quality Control's forthcoming compilation album Control The Streets Volume 2, due to arrive on August 16. The effort marks DaBaby and Lil Baby's second collaboration, following their high-energy "Today" remix released last year.
Copyright © 2019, ABC Radio. All rights reserved.