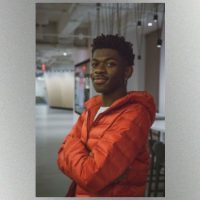 Eric LaggWhile Lil Nas X was applauded by many for coming out last month, fellow gender-bending artist Young Thug believes the rapper should have withheld that information from the public.
In a recent interview with No Jumper, "The London" lyricist expressed his concern over X's big reveal.
"He probably shouldn't have told the world, because these days, motherf****** is just all judgement," Thug told host Adam22 candidly, when asked about his recent collaboration with X.
"It ain't even about the music no more, soon as the song comes on, everybody's like 'this gay a** n****'".
Thug went on to draw similarities between his eccentric image and X's, namely when he was criticized for sporting a billowing Alessandro Trincone gown on the cover of his 2016 effort No, My Name is Jeffery.
"But, it's like, he young, and I know what he going to be dealing with in his mind. I dealt with this s*** before," Thug explained.
The rapper, however, commended X for the timeliness of his announcement.
"It wasn't a bad idea and it most definitely was the best time to do it…during Pride Month," Thug said. "That was a G's move."
While the verdict is still out regarding's X's decision to reveal his sexuality, his breakout single "Old Town Road" continues its stronghold of the number one slot on the Billboard Hot 100, racking up a 15th consecutive week on top. Next week, we'll find out the impact that the new remix, featuring Thug and country singer Mason Ramsey, has on the chart.
Copyright © 2019, ABC Radio. All rights reserved.