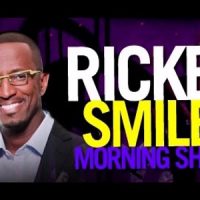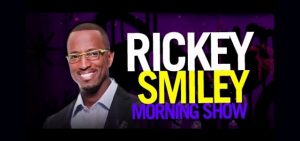 THE RICKEY SMILEY MORNING SHOW
"The Rickey Smiley Morning Show" is the country's #1 hip-hop morning show, and it's spearheaded by nationally renowned standup comedian Rickey Smiley. His Southern appeal along with his blend of raw humor and personal authenticity as a community activist, makes this the most compelling show on the radio. In addition to being heard weekday mornings from 6-10 am EST, Rickey Smiley can be seen on "Dish Nation" weeknights, and starring on the TV One sitcom "The Rickey Smiley Show."Da Brat, Headkrack, Special K, Rock-T, Gary With Da Tea and Juicy round out the most entertaining ensemble you'll ever hear. "The Rickey Smiley Morning Show"…REAL. FUNNY. RADIO.
The Rickey Smiley morning show is on from 6am to 10am Monday through Friday on HOT 97.3 live streaming 24/7 on hot973.net. Wake up to the joke of the day, praise break and much more. Start your day the right way with Rickey Smiley.
https://rickeysmileymorningshow.com/category/the-rickey-smiley-show/