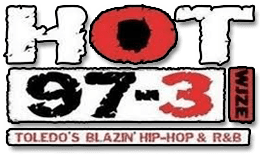 URBan Radio Broadcasting Toledo
HIRING FOR NIGHT PERSONALITY
  Night Personality for URBan Radio Broadcasting's WJZE-FM
URBan Radio Broadcasting Toledo Ohio has an immediate opening for a Night talent for WJZE-FM (HOT 97-3 Blazing Hip Hop and R&B).
This position requires an experience person who can motivate the Toledo audience while enhancing our street presence.
You must be very organized, extremely motivated, driven and have a burning desire to win.
Working knowledge of digital equipment is a must. This position is now available and we will start an immediate interview process.
Please get us all the details about you immediately including an air check.
You can mail your package
Rockey Love
Program Director
URBan Radio Broadcasting
720 Watrerst 4th floor
Toledo OH 43604
or email your presentation along with your air check to
rockeylove@urbanradio.fm
(419) 244-6354
Fax: (419) 244-8261
URBan Radio Broadcasting is an Equal Opportunity Employer