British singer and TV host Cilla Black dies at 72

LONDON (AP) — Police say big-voiced British singer and TV host Cilla Black has died aged 72.

Reinventing Spain's 'ageless art' of flamenco

Stamping her heels to the brisk strumming of a guitar, Merche Esmeralda, 68, twirls her black shawl in the sunshine as the Madrid traffic streams by a roundabout behind her. At an age when most top ballet and contemporary dancers would long ago have hung up their pumps, this flamenco star still shines -- and […]

Bobby Brown's sister vows family feud is just beginning

ALPHARETTA, Ga. (AP) — Bobby Brown's sister vowed the family feud was "far from over" between their family and the late Whitney Houston's kin during the memorial service for her niece, Bobbi Kristina Brown.
Lollapalooza: This Is How James Bay Decided on His Signature Look

After his performance at Lollapalooza on Friday, we chatted with the English crooner about his onstage presence and affinity for hats.

New Movies, TV on iTunes in August: 'Furious 7,' 'Mad Max: Fury Road,' 'Fear the Walking Dead' and More

Indie films starring Jennifer Aniston, Owen Wilson, Ethan Hawke, Hailee Steinfeld, Emile Hirsch, Margot Robbie, Chris Pine and Chiwetel Ejiofor will also be available the same day they hit theaters.

Lollapalooza: Watch the Live Stream

The three-day music festival features performances by Paul McCartney, Metallica and Florence and the Machine, among others.
#GimmieMyShine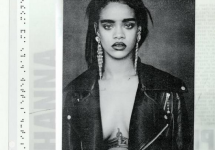 Hot Blog